Heb jij het gevoel dat er iets niet "klopt" in het interieur van je huis of bedrijf, ben je niet geheel tevreden over het interieur of twijfel je aan de interieurstijl, indeling, kleuren of sfeer? Dan kunnen wij je bij House of een Stylist helpen. Doormiddel van interieuradvies aan huis, kunnen wij je snel een professioneel advies geven. In dit advies vertellen wij hoe een betere samenhang te creëren binnen jouw interieur, wat er ontbreekt of hoe het interieur compleet te maken.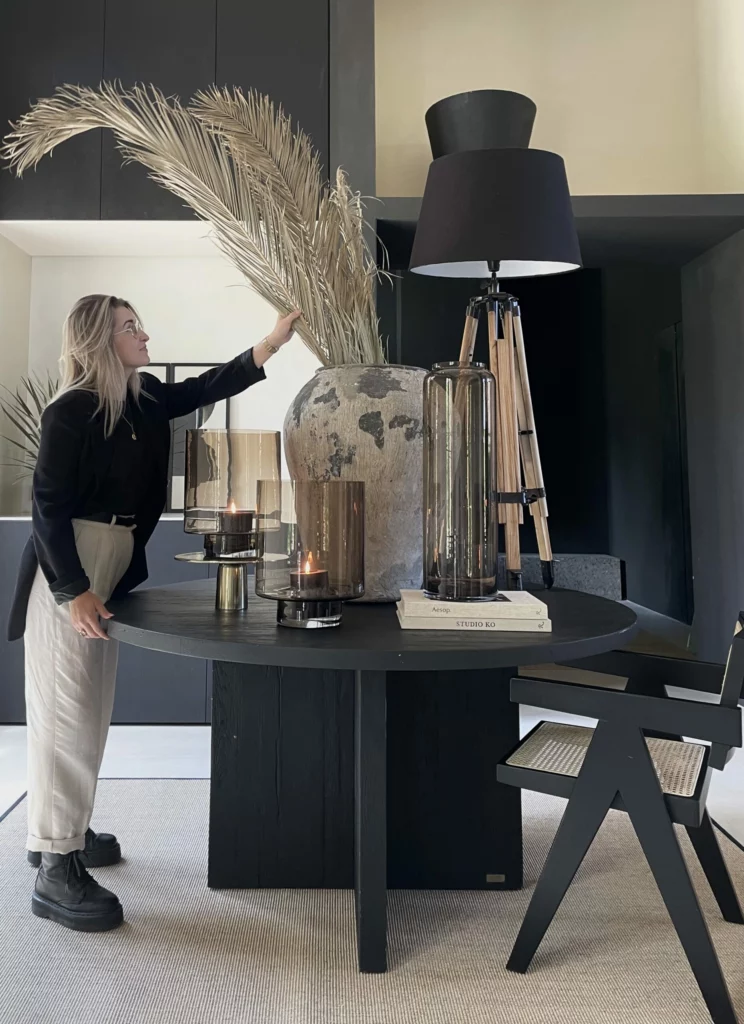 MAAK EEN TELEFONISCHE AFSPRAAK
Mail voor de mogelijkheden voor interieuradvies naar business@houseofastylist.nl voor een telefonische afspraak. Binnen de telefonische afspraak bespreekt de interieurstylist wanneer de stylist kan langskomen bij jouw thuis of bedrijf. Daarnaast zal de interieurstylist globaal bespreken waarmee House of a Stylist jou kan helpen.
Op de dag van de afspraak zal de interieurstylist onafhankelijk en met een frisse blik het interieur komen bekijken. De interieurstylist zal verdere informatie inwinnen over het probleem binnen het interieur. Op basis hiervan zal de stylist eventuele voorstellen bespreken en een standpunt vormen over hoe tot het gewenste resultaat te komen.
Aan het eind van het bezoek aan huis zal de interieurstylist een advies opstellen over hoe tot het gewenste resultaat te komen. Binnen het advies zal de stylist uitwerken wat er precies nodig is om dit resultaat te bereiken. Binnen het advies zal de stylist de optie geven om eventuele artikelen bij de stylist te bestellen of de verdere uitwerking te laten uitvoeren door de stylist. 
BENIEUWD NAAR INTERIEURADVIES AAN HUIS OF aNDERE MOGELIJKHEDEN?